Airport Parking Network Event 6th edition
Begin: October 6, 2014
End: October 7, 2014
The Airport Parking Network Event 2014 was held in Munich, Germany at Munich Airport. With 38.7 million passengers last year, Munich is Germany's second-largest airport and currently ranks 7th in Europe. One highly appreciated part of the event was when Mr Peter Bayer, Managing Director Consumer Activities & Parking & Services at Munich Airport, guided us on a one hour tour through the parking facilities of the airport.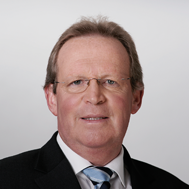 Co-host
Mr Peter Bayer
Managing Director Consumer Activities & Parking Services
Munich Airport was co-host of the sixth Annual Airport Parking Network Event in the capital of Bavaria.
" We were delighted to have the honour of co-hosting this year's event and to offer a forum for international dialogue and practice-sharing related to the subject of parking. "

Munich Airport
Nordallee 25
85356 Munich
Germany

Website: www.munich-airport.de
Back to previous editions