Airport Parking Network Event 10th edition
Begin: November 18, 2018
End: November 20, 2018
2018 marked an important year for our Airport Parking Network Event as we celebrated its 10th anniversary in Paris. Aside from the interactive workshops, engaging discussions and ample networking opportunities our event has become renowned for, APNE 2018 saw the introduction of a new matchmaking service which we are keen to develop for future events. We would like to thank Groupe ADP for co-hosting this edition, and for all of the attendees who were able to join us.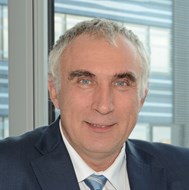 Co-host
Laurent Palayret
Senior Manager Mobility & Connections - Airport Operations Division
Groupe ADP develops and manages airports, including Paris-Charles de Gaulle, Paris-Orly and Paris-Le Bourget. In 2017, the group handled through its brand Paris Aéroport more than 101 million passengers and 2.3 million metric tonnes of freight and mail at Paris-Charles de Gaulle and Paris-Orly, and more than 127 million passengers in airports abroad through its subsidiary ADP International. Boasting an exceptional geographic location and a major catchment area, the Group is pursuing its strategy of adapting and modernizing its terminal facilities and upgrading quality of services; the group also intends to develop its retail and real estate businesses. In 2017, group revenue stood at €3,617 million and net income at €571 million.
Registered office: 1, rue de France, 93 290 Tremblay-en-France. Aéroports de Paris is a public limited company (Société Anonyme) with share capital of €296,881,806. Registered in the Bobigny Trade and Company Register under no. 552 016 628.
Groupe ADP
1, rue de France,
ROISSY CHARLES DE GAULLE CEDEX,
Ile de France 95931, France
Phone number: +33 1 48626622

Groupe ADP

Paris
France

Website: https://www.parisaeroport.fr/en/homepage-group
Back to previous editions