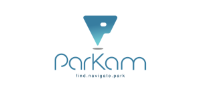 "Swift Drop-Off", ParKam's New Solution for Traffic Bottle Necks at Airport Drop-Offs
ParKam's most recent release, Swift Drop-off, is the outcome of our ongoing efforts to deliver a holistic, end to end solution, to the airports vertical market.
Based on continued engagement with multiple airports across the world, ParKam identified the need to resolve the traffic bottleneck near the terminal entrance and developed a world first solution to resolve the chaos facing drivers entering the terminal.
The solution utilizes image processing algorithms and AI, which are fed real-time streaming from CCTV. The accurate availability is then displayed on customized VM Signs.
As each airport has its unique characteristics, Swift Drop-off, allows you to fully customize every aspect of the solution, from the setup right through to the display.
The system communicates with ParKam's state of the art BI tool and delivers heat maps and dashboard reporting to management along with the enforcement module that will send alerts to the officer onsite via their mobile device.