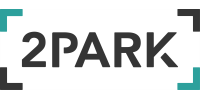 Digitizing Parking to Enhance Personalization
How are airports personalizing the customer journey?  How are they collecting Big Data?  How can digitized parking support airlines and airports customization of the customer journey?
This workshop is hosted by former airline loyalty feature specialist, from SAS, and former airline executive, from Ryanair & Norwegian. The workshop will focus on how digitizing parking can support airports and airlines in their quest to deliver a seamless, friction-free and personalized customer experience while driving an increase in parking revenue.
2Park is a tech company intent on bringing innovative solutions to market.  Our focus is on digitizing parking and disrupting the way parking is managed and perceived.  The belief being that parking should be a hassle-free experience.