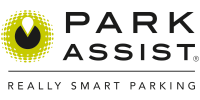 The Impact of Millennials in Parking
This age group has specific objectives and is focused on both convenience and technology. How will this affect future parking at Airports?
About Park Assist
Park Assist® is the parking industry-leading camera focused innovator with the most camera-based parking guidance installations in the world. Our technology helps customers effortlessly find parking spaces in real-time as well as find their cars when they return. Simultaneously, we provide parking operators with tools to improve customer satisfaction, create new revenue opportunities, realize greater operational control, capture parker analytics and expand CCTV capabilities. Park Assist is part of the TKH Group (Euronext: TWEKA), a $1.6 billion publicly traded company headquartered in the Netherlands. For more information, visit www.parkassist.com.