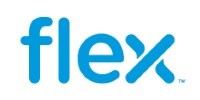 Sustainable LED Lighting Solutions – Paradigm Shift - Challenge and New Standards
Due to recent technological advances, Industrial LED lighting has now become financially viable, both in terms of new installations and upgrade of exiting installations.
This workshop will explain the technologies and have interactive sessions to work out how they can be applied to differing practical applications & environments, for example car parks, walkways, emergency lighting, airport arenas, shopping malls ……   
There will be a strong emphasis on Total Energy Management, including energy cost and CO2 reduction.
About Flex Lighting Solutions
FLEX HQ in San Jose, USA,  is a leading global manufacturer, providing sustainable solutions to a global customer base. With a turnover of @ 25 Bio. US$ and design, manufacturing, service and support centers, FLEX provides its customers an entire range of sustainable energy management solution including Rooftop Solar Systems, Battery Storage Solutions, Industrial LED Lighting Solutions as well as an open architecture for controls and sensors, serving all major real estate stakeholders, such as the property owner, Tenant and Operators. With its ESSENTIALS 4.0 platform, FLEX FLS has defined a new industry standard, simplifying lighting solutions and covering all applications in heights between 3 and 45 meter, Lumen Output up to 71.000 Lumen, Energy Efficacy up to 170 Lumen/Watt, a temperature range between -40°C and +65°C and a better than 85% original light after 10 years of constant operation, with up to 10 years warranty. Applications covered include but are not limited to, Industrial manufacturing and construction buildings, Logistics & Warehousing, Airport Hangars, Parking Garages, Train Stations, Retail Centers and many others. As part of its total lowest cost solution, Flex also provides BIM services and simulations, and global support for its portfolio. Typical ROI both for upgrading existing buildings as well as new build is less than 2 years.