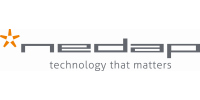 Smart Airport Parking; increase the return on capital with technological innovation
Optimizing the return on invested capital in parking capacity at airports is probably one the things you have in mind when running your airport parking operation. How do we optimize the fill rate? How do we get to know our customers? How do we make them returning customers? How do we add value to our parking proposition? How do we capitalize that on that perceived added value? You know far more than we do on how to best run your operation. But we do understand technology and we have some ideas that we would like to share on how technology can better help achieving your business goals.
MOOV, our dedicated platform for vehicle access control can open up your unused parking capacity to be sold by third parties. MACE, our platform for smartphone access control, can help you to get to know your customers and allow them access to their parking area in a smooth and secure way. SENSIT, our smart parking sensor platform will help you to optimize the use of your parking capacity. And our long-range readers can help you increase the user experience of your customers. We are looking forward to exploring some of these opportunities with you in an interactive way.
About Nedap   
Nedap Identification Systems is the leading specialist in systems for long-range vehicle and driver identification, smart parking sensors and vehicle access control. Our readers, sensors and controllers optimize, monitor and control the movement of vehicles in parking areas, taxi and bus lanes and secured areas on both the air and the land side. Nedap technology gives you full control over all vehicle and driver related activities. Safe, secure and efficient. Nedap technology can easily be applied to security, traffic and parking applications.
Nedap offers a full range of innovative products that combine leading edge technology with quality resulting from over 30 years of RFID experience. Nedap Identification Systems is part of Nedap N.V., headquartered in the Netherlands, and has offices in the United States, Spain, Italy, Dubai and Singapore. Our skilled business partner network is spread across the globe.