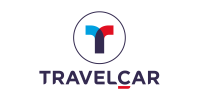 Revenue Management and Carsharing
Learn techniques to adapt your parking pricing to competition and the fluctuation of demand. Find out why TravelCar is more profitable for airports than traditional parking.
About TravelCar
TravelCar is the world leader in airport based carsharing services. Founded in 2012, TravelCar currently operates in 30 countries and provides travelers free parking at airports, train stations, and city centers in exchange for renting out their cars to other travelers. TravelCar is known for investing heavily on customer service with a best in industry call center available 24 hours a day. TravelCar also brokers parking spots at an extensive network of parking facilities through travel agencies and its website travelcar.com. TravelCar raised more than $20 million in funding through several rounds and French car maker Groupe PSA currently serves as a shareholder. For more information, visit www.travelcar.com.