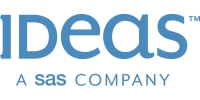 Pricing Decisions & Big Data – How to get smart and grow revenue
Intelligent Pricing, using your parking data to forecast, allows for true dynamic demand based decisions. For airport car parks, the challenge of optimizing the fit between the car park capacity and future demand - in a way that maximizes revenues for both drive-up business AND the online channel is not an easy one.
Join us in an interactive session that will explore 6 car park pricing principles and how to apply these for revenue uplift.
Participate in the round table discussion on how other airports decide car parks rates today.
What pricing rules can be applied for online reservations and does this work? Compare your strategies with those of your peers.
Learn from our Senior Advisors on the importance of using data for pricing strategy and how to transform the way you manage your car park pricing decisions.
Pick a challenge preventing you from optimizing revenue and find a way to overcome it.
About IDeaS
IDeaS Revenue Solutions works with airport car parks around the world to identify new opportunities to enhance and grow parking revenue, outperform their competitors and improve their overall business performance. The advisory services team supports people and process alignment to ensure successful technology adoption and performance. Using IDeaS' leading automated and self-learning forecasting and car park revenue management solution, airports achieve an accurate demand forecast for each of their car parks – using advanced analytics to deliver optimal pricing strategies deployed in real-time to the online channels.
IDeaS Revenue Solutions – a SAS Company, is a leading provider of pricing and yield management software, services and consulting.
SAS is the leader in business analytics software and services, and the largest independent vendor in the business intelligence market.