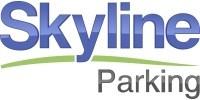 Automated Parking Systems - Operational Asset or Financial Liability?
When does it make operational and financial sense to build and operate an automated parking system in an airport applications, and where not.
How to recognize the key decision-making factors and what real financial returns can be expected on the initial capital investment where there is a good fit.
And what associated benefits could the automated parking system deliver that have the potential to provide additional profitable revenues streams and future proof the asset.
David Calthorpe is Chief Commercial Officer for Skyline Parking, with over 25 years' experience in the building services and construction sector, specializing in the realization of large scale electro-mechanical projects within central Europe.
Sven Gakstatter is Sales Director for Skyline Parking Germany, with over 5 years' experience in providing Market Intelligence to the company and the evaluation of the economics & feasibility of Automated Parking Systems applications.
About Skyline Parking AG
Skyline Parking AG  designs and supplies the most space-efficient and fastest fully automated parking systems. Skyline's systems provide high returns while being an environmentally and user-friendly answer to the growing scarcity and cost of urban space, worldwide. The broad range of products, means that Skyline Parking has a solution for virtually any location, problem or requirement.