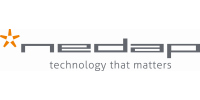 Nedap - New business opportunities with technological innovation
This year's workshop by Nedap will focus on how new innovation in technology, related to identification and access control of vehicles and people, can enhance your customer experience and create new business opportunities.
In addition to ANPR and long range RFID, Nedap now also enables your clients to use smartphones equipped with Bluetooth, NFC  or just QR to get access to your airport parking. And our new MOOV platform ensures easy integration with software based solutions for parking reservations or pre-bookings.
Nedap would like to present you with some real life examples and also some thought exercises that will illustrate how these innovations can help you increase figures related to utilization, financial performance and customer service.