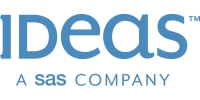 IDeaS Revenue Solutions - The building blocks for a successful demand based dynamic pricing strategy
As airports increasingly aim to intelligently price using data for decisions, this workshop takes a look at where you are on your revenue management journey and what steps you can take to achieve further revenue success.
Using technology to optimize the fit between the car park capacity and future demand in a way that maximizes revenues through automated decisions, is just part of the whole picture.
Join us in an interactive session that will look at how to develop a roadmap to deliver revenue success by exploring starting points, to revenue management system readiness, to fully automated demand based dynamic pricing.
In the workshop we will explore:
        

Self-Assessment - using IDeaS Revenue Capability Calibration Model

        

Revenue Culture - the importance of people & processes in revenue management

        

Data Analytics - starts with good data

        

Technology - what tools do you need today?
Participate in the round table discussion on how other airports approach pricing and benchmark your airport. Compare your strategies with those of your peers.
Learn from our Senior Advisors on the importance of approaching revenue management as a whole by including people, process & technology in your roadmap.
Hear success stories from airports across the globe partnering with IDeaS to redefine their revenue performance. No matter where you are on your revenue management journey, IDeaS can help you go further.
About IDeaS        
IDeaS Revenue Solutions – a SAS Company, is the leading provider of pricing and yield management software, services and consulting to the hospitality and travel industries. SAS is the leader in business analytics software and services, and the largest independent vendor in the business intelligence market.
IDeaS Car Park Revenue Management Solution improves airport non-aeronautical revenues through the application of best-in-class analytics.
This automated revenue management software, an industry first, leverages accurate and dynamic forecasting methodology to provide occupancy and revenue forecasting as well as demand based pricing fully integrated with your online car park reservation system.
Through the application of best-in-class analytics, IDeaS Car Park RMS provides a graphical view on the business, simplifies and automates tasks to allow focus on strategic initiatives that move the business forward.