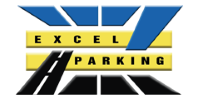 Excel Parking Group - How to maximise your Parking Capacity and Revenue, Protect against Falsified Vehicle Damage claims and Deliver a 5 Star Customer Service!
The Excel Parking Group of Companies knows what it takes to deliver world class Customer Service and Improve Airport Parking Revenue at the same time. Our group is an experienced and trusted provider of parking technology and services for the Airport Parking Management sector, within a proven track record of delivering results.
This workshop is a must see for all Airport Parking Managers and will focus on how to increase the capacity of your existing parking areas, by utilizing technology which also helps protect against false claims for vehicle damage. 
The team from Excel will guide you through examples of the current pressures experienced in Airport Parking and outline how customer demand is changing the way that Airport Parking operates. The team will then reveal how these challenges can be addressed and answer amongst other things the following questions:
- How is Customer expectation shifting parking demand?
- How can Airports accommodate this change?
- What is the answer to making more out of your parking estate?
- How can technology do more to enhance the Customer experience and protect the Airport when it comes to claims for damage to vehicles in the car park?
The workshop will use examples and case studies from current UK Airports that are making use of this Technology and Services in order to provide indications of real world gains and benefits.