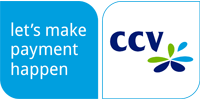 CCV Group - How to deal with risk, fraud and privacy in Airports when it comes to payment?
For business such as airports to run smoothly, the act of payment for parking with a credit or debit card must remain easy, efficient and safe.
The process is very critical to both businesses and consumers, it is high regulated and constantly changing.
These days each payment launches a complex, automated and highly integrated process involving not just merchants but also banks, acquirers, payment processors and potentially other players.
Everybody nowadays wants customer engagement and loyalty. Knowing your customers and knowing how to act on it, but how far can we actually go?
New technology such as smartphones and digital wallets, shift in buying habits, demands of the consumers to accept card payment, and growing interest in peer to peer payments. These new behaviours have created an explosion in financial activities with new possibilities but also new risks to think about.
In this session we will discuss a rather different side of payment, where not only the fun part will be highlighted but also the difficult side of payment with al it's risks and compliancy.
A little bit about CCV:
Our mission is to make self-service payments happen, now and in the future. We do this by supporting operators, integrators and self-service businesses to be innovative and to stay connected to their customers, their environment and their community.
We work together with customers, partners and suppliers to find the most suitable payment solution - one that reflects your specific ambitions and needs. Our solutions ensure an optimal payment experience and seamlessly reflect consumer purchasing and payment behaviour, regardless of time, place or payment method. We offer this Omni-channel experience in collaboration with various partners throughout Europe.