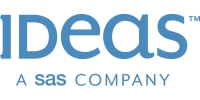 IDeaS
Intelligent Pricing through Data Driven Decisions – Demand based dynamic pricing
Most Airports with online booking solutions for parking are now offering a variety of rules based discounted online prices tied to booking lead time, day of arrival, quotas or allocations of product. The question would be, is this enough?
Intelligent Pricing, using data, allows for true dynamic demand based decisions. It is receiving increasing attention in many industries because it holds the potential for significantly improving revenues and profits. For car parks this means optimizing the fit between the car park capacity and future demand in a way that maximizes those revenues and/or profits through the application of optimal decisions.
Join us in an interactive session that will explore the true meaning of demand based dynamic pricing and why this approach can deliver significant revenue uplift.
In the workshop we will explore:
Forecasting – How do you forecast future occupancy and demand and what does this mean for pricing?

Uncertainty – What is it and how do you factor it in to your decisions?

Demand as a function of price – Do you know what is going to happen when you change your prices in the car park?
Participate in the round table discussion on how car parks rates are decided today. Do you have rules for online reservations and is this working? Compare your strategies with those of your peers.
Learn from our Senior Advisors on the importance of data and how the Revenue Optimization Cycle can transform the way you manage your car park pricing decisions.
Play our multi-level car park game. Take part in a team challenge and see if your decisions can deliver more revenue to your car park than the IDeaS Car Park Revenue Management System!
Hear a success story from an airport that is using demand based dynamic pricing today.