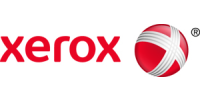 Xerox
It is not how much data you can store, it is what you do about it!

Do you sometimes have insight regarding what should be done to increase revenue but you cannot access enough supporting data? Have you already got the intuition that there were hidden correlations between parking user behaviors and other factors like period of the year, time between home and airport, flight schedule, taxi and bus flow, social level of client, loyalty… but no real proof?
And what if you were right? What if it was possible to boost your intuition and cross parking data with complementary data? What if it was hence possible to predict with high accuracy the demand over the year?
Thanks to the unfortunate Enron case, Xerox has developed a clustering algorithm that automatically classified 3 trucks of documents in a few hours and optimally regrouped them into meaningful categories. This experience has given birth, in the parking field, to a fully new automated profiling tool. So join us to discover the XEROX Mobility Analytics Platform (MAP®) and get behind the Matrix.
About Xerox
With more than 43 years of experience in installing Car Park Management Systems worldwide, Xerox has become the leader in the deployment of large installations. They supply parking solutions to a diverse range of customers around the globe. From the world's busiest airport to Europe's biggest hospital, Xerox can tailor the right solution no matter how big or busy.