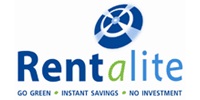 Rentalite
65%+ savings on energy and service costs, without investment. More than 200 satisfied references in the parkingworld. 100.000 hours lifetime and 10 years servicefree!

All garages in the global parkingworld wil change their lighting into LED, within the next 8 years. This includes a huge investment, but the savings are impressive.
Imagine that the change into LED can be realised without investment and that the payment comes out of the realised savings! That is what we do and have proven to many global operators in parking: No investment for LED lighting and even much more annual profit !
Rentalite offers a complete serviceplan with energy saving calculations, guaranteed and confirmed savings, a professional lighting plan, custom made robust aluminium fixtures with modular/changeable LEDlight-strips inside, installation instructions, and an ongoing warranty.
When changing 500 Fluorescent tubes into the Rentalite PremiumPowerLeds (Made in Europe) an operator saves 35.000 Euros annually, with 15.000 Euro more annual profit ! On top of that the intelligent dimming is bringing more savings, safety and hospitality.
About Rentalite
Rentalite, since 1978 in business, is a European company specialized in professional lighting for the 24 hours industry like stations, metro's, airports, parking garages, etc. We customize services and products in length, strength, colour, and shape with an ongoing warranty. Nobody is making money with lighting, but our customers do!  Please note: buying our products is off course the other option!