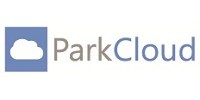 ParkCloud
Choice and comparison: are aggregators evil?
How many of you consider aggregators for airport parking as a problem? Some of the most common problems laid at the feet of these comparison platforms are increased competition, a loss of market share, decreased service quality, and mistrust of on-site parking facilities. ParkCloud's own comparison platform, ParkVia, receives over 10million visits a year, promoting over 1,000 parking providers around the world. The platform is available in over 20 different languages and generates more than 750,000 parking bookings per year. But is its impact purely negative? With both on- and off-airport facilities available on the site, ParkVia has helped to bring airport parking reservations to the top of travel planning lists, and create demand that all services benefit from. With 6 years of experience managing an ever-growing network of providers and end users, ParkCloud has identified myriad ways that a comparison platform can be used to help boost the reputation and use of parking facilities, and this workshop aims to share them, including:
Online exposure: creating demand for parking starts with managing placement on this vital platform.
Choice and comparison, and their effects on conversion rates. Choice is an essential part of guiding a customer to a decision on their part, but there is such a thing as too much choice, so how much is enough?
Creating sales channels: how to identify and tap into markets big or small, local and international.
Facing competition: retaining market share requires standing out from the crowd and offering the extra mile so often sought by customers today. As an aggregator, ParkCloud is well-versed in managing competition in locations across the world, and the benefits it can bring to conversions and customer experience.
Perceptions and how to change them: as a neutral platform, a comparison website provides an opportunity to reinvent services and change customer perceptions. Pricing, value for money, and customer feedback are among some of the most effective tools for this.
About ParkCloud
ParkCloud, founded in 2008, is an award-winning, global provider of car park reservation systems and online marketing services, specialising in creating traffic and generating revenue from parking.