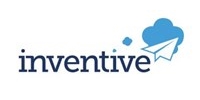 Inventive IT
Ancillary revenue opportunities and Revenue management

Our workshop will discuss the revenue opportunities presented by offering a car park reservation system. Of relevance to airports already offering car park reservations, the workshop will also cover occupancy forecasting and revenue management.  
The workshop is designed to appeal to a broad range of car park operators, from those providing no reservation service to those delivering advanced services to customers.
The areas covered during the workshop will include... 
The booking horizon and ancillary revenue opportunities
3rd party sales channels and selling via airlines and travel agents
Forecasting occupancy and the future of car park revenue optimisation.
About Inventive IT
Inventive, headquartered in Manchester, England  have a passion for the design and application of  innovative technology solutions.  Our team has extensive experience in a variety of sectors including Airports, Travel Agencies, Hotel, Retail, Tour Operating and Airlines.  We're supported by a team of talented people and partners who share our vision, enthusiasm and a desire to deliver solutions that go beyond our clients expectations.

Our technology supports some of the world's largest airports with 12 airports based in the UK, Europe and North America currently signed up to use Altitude Reservation as their preferred parking booking engine.