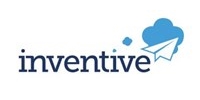 The Business Case for Pre Book Parking. Why offer bookable parking?
For airports already generating significant revenues from roll up / pay on foot customers it's often difficult to build a business case to justify investment into a parking reservation system. This open workshop will discuss some of the factors to consider when building a business case ; and will hopefully highlight some new opportunities around bookable parking that you may not have considered.

The areas covered during the workshop will include...

Pre Bookable Airport Services and customer data
Increasing customer touch points through the 'booking horizon'.
Ancillary sales and 3rd party products
The value of cross selling car hire and travel insurance
Taking market share from the competition
What are the current options for 3rd party distribution?.
Analysing competitor activity
Enabling a strategic approach to competitors
Conversion rates and booking projections.