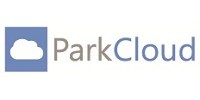 Marketing and pre-booking: airport parking's winning combination
In today's increasingly competitive landscape, successful airports need to constantly find novel angles to attract new customers, whilst retaining their existing customer base.
Car park maintenance and day-to-day operation can be a costly enterprise, so you need to be sure that your spaces are occupied, and at the best prices. Capturing as many passengers as possible needs a solid marketing strategy when off-airport competition is just a click away.
By combining appropriate marketing activity with pre-booking, you can dominate the parking market. The long-term effects of the data pre-booking can give you only enhance the proposition. The aim of this workshop is to detail how marketing and pre-booking can work together for you, enhancing your current activity and boosting not only your access to customers, but also theirs to your airport.
This workshop focuses on the advantages of marketing and pre-booking from a business point of view, looking into not only the improvements it brings to the customer experience but also focusing on the effects of business, revenue and profit.