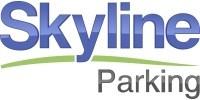 Added value of Automated Parking Systems (APS) for airports
Airport parking is among the most expensive and a major financial contributor for the airport operators. However, for many travelers, premium prices are no obstacle when it comes to extra convenience and benefits such as:
Much shorter distance to check-in and gates
Simplified luggage handling
Robotic valet parking to reduce parking time and walking distance
Superior security for car, contents and passengers
Automated car wash while parked
Reservation systems for parking predictability
The conventional wisdom for airport parking says that long-term parking is land intensive (and placed where land is inexpensive…far away from the terminal) while short-term parking is capital intensive (expensive facilities close to the terminal).
This workshop discusses how automated parking systems (APS) eliminate the tradeoff between land cost and proximity to gates by creating premium parking spaces adjacent to main terminals on land parcels far too small to be usable for conventional parking solutions.
Topics addressed during the workshop include…
Using unusable space for parking at airports
APS benefits and conveniences for travelers
Security benefits of APS
How to realize VIP Parking close to the gate