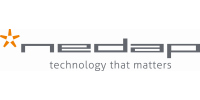 Nedap - Securing the flow of traffic
Searching for available parking is a common source of frustration for motorists. To get your departing flight or to pick up your quests. Aimlessly driving around, competing for parking is a waste of both time and fuel. There must be a better way. There is!
Nedap AVI secures your land- and airside providing a superior long range identification of vehicles and drivers. We offer solutions for vehicle and driver identification, parking access, vehicle detection, vehicle gate management and handsfree building access. These innovative systems guarantee the speedy flow of vehicles and people at your airport: parking facilities, taxi stands, shuttle connections, workflow related vehicle activities, office buildings and numerous other installations.