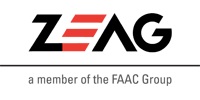 Joined forces offer complete out-of-one-hand-solutions of advanced Airport Parking Management Systems
Zeag invites all Airports to participate the workshop and Experience Service, Performance, complete and integrated Solutions made possible by the joined forces of the makers of automated systems and leader in Parking Solutions. From High Security (Anti Terrorist) Bollards Hardware across VIP Valet Parking experience to Zeag Parking Management Software.
Complete and integrated Solutions out of one hand including topics such as: customer self service experience, various cashless pay solutions, mobile pre booking and payment, cashless taxi systems, Mobile apps for i-phone and android, Mobile data information and return SMS text facility, Full or part managed solution, Dedicated secure data center, cloud computing, hosting in connection with reliable Hardware and affordable Service Solutions, C&P Entry and Exit Stations, Complete full range LPR solutions, individual tailored solutions.
Find out how your customer can have a totally integrated parking solution - from web/mobile based pre-booking and pre-payment with license plate recognition entry. Special bookings for executive/disabled/EV users etc. See how our valet solution can enhance the whole experience. Variable message signs guide your customers effortlessly to vacant spaces and bay monitoring completes the ease of parking. Integrate parking with EV charge points in one seamless transaction. Have the whole system web (cloud) based with managed reporting, off site real time information and remote operation. Add in taxi solutions, cashless payment, loyalty cards and discount vouchers and your customers will want to return again soon!
For the operator using mobile based booking and payment, what could be better than information at your fingertips to allow data mining, demographics of users and the ability to send SMS text messages when they use your facilities. Integrate parking with marketing and watch your profits "take off"!