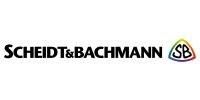 Reduce costs and increase revenues – How innovations help you drive your Airport Parking Business
Currently, the parking industry is undergoing a significant change process. While the industry was focused on hardware equipment in former times, it has become more and more software-centric. Airport parking operations are the main driving force for this change.

Investments by airports and parking operators aim at fulfilling two important strategic objectives: Reducing costs by increasing the efficiency of parking operations, and increasing revenues via offering new and innovative parking products and opening new sales channels.