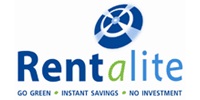 How to save 65% on light energy without investment!
Rentalite offers ways to go green instantly, without investment.

Waiting for the return on investment often takes a long time, so start saving money and CO2 now, with robust LED lighting made in Europe.

On top of that you add 15.000 euro to your profit, per garage, annually!