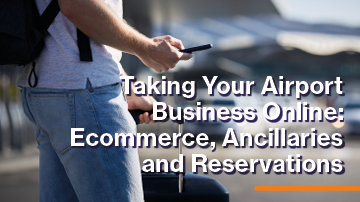 Taking Your Airport Business Online: Ecommerce, Ancillaries and Reservations
Nowadays, many travelers expect to compare and book their parking online with a host of other ancillaries such as fast-track check-in and lounge passes, often whilst they are booking their flights. And appealing to travelers before they even begin their journey is crucial to meeting and exceeding their expectations. Topics up for discussion will include parking reservations, online aggregators, loyalty schemes, subscription parking and ancillary products.
Has e-commerce changed the way you present your products and services?
How do you market your parking facilities?
How do you attract new customers and manage customer retention?
Do you offer parking reservation, loyalty schemes and ancillaries?
How do you personalize the airport parking experience?
What are your experiences are working with online parking aggregators?
How do your customers book their parking?
Do you offer any premium products, such as: car wash, meet and greet, VIP parking, valet parking.
How can you diversify your product offering to improve your customer's experience and your bottom line?
Is it necessary to have a lot of parking products or are fewer products better?
How can you make your parking facility stand out from others?
How can you personalize your products to exceed customer expectation?
How do you maintain a frictionless customer experience with off-airport parking, public transport and other mobility modes?