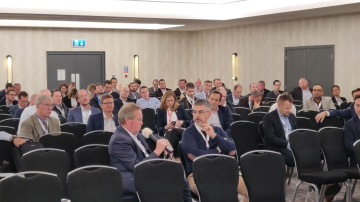 Open Discussions
As APNE 2022 is our first chance to meet together in person, we have two open-floor discussions on the agenda for our attendees. We'll kick off Sunday proceedings with our general open-floor discussion "Post COVID - Now What?" 
Open Floor General Discussion: Post COVID - Now What?
We are sure there is a lot for us all to catch up on, as the airport parking industry was hit hard over the last couple of years and we're now seeing that some airports are more quickly returning to pre-COVID times than others. So what's been happening over the last couple of years at your airport? What did you change to combat the crisis? What pitfalls did you discover during this unprecedented time and how did you resolve these issues? What can be learnt for the future and how can we ensure that solutions chosen now are sustainable in the long term? 
We're excited to hear from all of our attendees and can't wait to see what you would like to discuss further - the ball is entirely in your court! 
Open Floor Discussion
Our second open-floor discussion takes place after you have experienced the workshops, Airport Parking Managers' Discussion, and networking opportunities during APNE 2022. We expect this may invoke different questions and thoughts and would love to hear these from you during this second open-floor discussion opportunity. Leave no question unasked or answered before you depart APNE 2022!