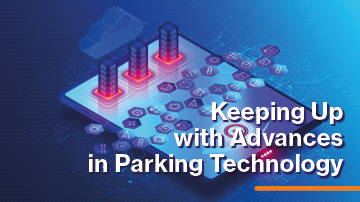 Keeping Up with Advances in Parking Technology
The parking industry isn't short of innovations, but with so many solutions on the market, it can be tricky to decide what is needed at your facility. And, once you have a solution in place it can be difficult to keep pace with upgrades and new technology. This discussion will focus on hardware and software solutions such as parking access and exit control, license plate recognition, parking guidance, wayfinding, and payment options.
What are the benefits of wayfinding and parking guidance?
How can LPR solutions improve the customer experience?
Is the human touch still important or are fully automated parking systems the next step?
What payment options do customers expect to be offered?
How can you ensure security without impacting the customer experience?
What solutions do you think are the most customer-friendly?
What technology can we use to fill our parking garage?
What are the latest digitalization solutions for airports?