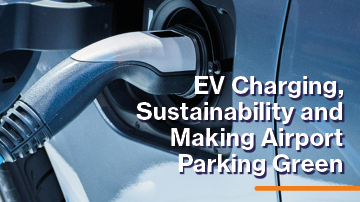 EV Charging, Sustainability and Making Airport Parking Green
With airports and the aviation industry facing greater scrutiny over their contribution to the climate crisis, it is becoming increasingly important to find ways to limit carbon emissions. In this discussion, we will discuss ways to integrate EV charging infrastructure, manage EV charging and encourage EV mobility. Of course, other sustainable and green parking solutions are welcome at the table!
How can I build EV charging infrastructure?
How can I manage EV charging?
How can EV charging be enforced so it is available to EV drivers when they need it?
Are we able to generate our own electricity?
What options are there for EV charging payment?
Is it possible to harness solar power?
What solutions can I implement to reduce my facility's environmental footprint and how can we develop a more sustainable industry?