How Parking Commercial Management Maximizes Revenues
As a group, we will explore how the three pillars of commercial management can be used to drive up revenues every day via a fun and interactive simulation. You will gain insight and knowledge from the session that you can take away and apply at your own airport immediately.
Speaker: Jon Keefe, Founder and CEO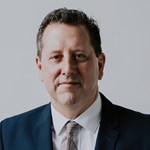 Jon Keefe is the founder and CEO of AeroParker. He has worked in digital and eCommerce with airports since the '90s driving up non-aeronautical revenues, with his experience leading to the establishment of AeroParker as a standalone product in 2000. Jon has grown AeroParker to work with Airports globally. AeroParker provides either online car park and ancillary pre-booking and/or parking commercial management to 29 airports including Glasgow, Liverpool, Southampton, Dortmund, Eindhoven in Europe and JFK, Newark, LaGuardia, Seattle, Boston, and San Francisco supported out of AeroParker's US HQ in Chicago.