About the event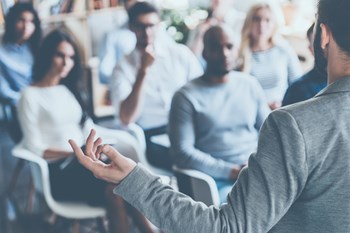 The airport event involves both airport parking managers and airport operators and is predominantly a networking event. This year we will host the 10th annual Airport Parking Network Event, which is expected to be the biggest and best to date. 
Our event will be hosted at the Hilton Paris Charles de Gaulle Airport hotel from the 18th-20th November.  A carefully planned agenda will maximize the possibility to connect with other experts in airport parking.  The agenda is comprised of 20 hours of networking time, including an exclusive networking lunch and dinner, organized tours, discussions and interactive workshops. 
With spaces for parking industry professionals at full capacity, there will be a variety of workshops during the event.  These interactive workshops will allow attending parking industry professionals to introduce new solutions in airport parking. We invite attending airport operators to let us know their workshop and discussion preferences in advance and will send out emails prior to the event to gather opinions.  This ensures that our event networking experience is optimized to provide only the most relevant solutions for you. 
Agenda

Take a look at our agenda for the Airport Parking Network Event. You will find ample opportunities to network, including a welcome reception and exclusive networking dinner, as well as networking lunches and drinks each day. Aside from the networking opportunities, workshops and open discussions run throughout the day, offering attendees the chance to learn from industry experts and discuss industry issues with their peers.
Airport Parking Operators can optimize their experience at the event by registering for the workshops and discussions which will be most valuable to them and their business.
We pride ourselves on our events and believe the informal atmosphere enables creation of long-lasting business relationships.  
Who are we? 
Parking Network is the leading information source on parking. We connect professionals through our online and offline channels. On our online platform, www.parking-net.com, we publish the latest news, product showcases, job openings and tenders related to parking. On our platform, you can access the most complete industry and parking professionals directory. Offline, we host niche-specific networking events such as the Airport Parking Network Event, Shopping Center Parking Network Event and Venue Parking Network Event.