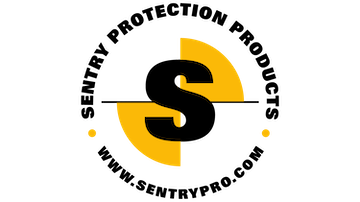 Sentry Protection Products
For Sentry Protection Products, protecting people, equipment and facilities has been the company focus since its beginnings in 1998. From the original Column Sentry column protector to a complete line-up of impact resistant and collision warning products, Sentry continues to provide quality and technology-driven solutions to industrial and parking facilities.
Parking garage columns and vehicles need protection from collision damage as well as the environment. The Park Sentry line of products is specifically engineered for that purpose. Combining the scratch resistant properties of surface protectors with energy absorbing materials, this modular product forms a comprehensive damage system for square, round and rectangular columns and garage walls. Park Sentry is ideal for use in valet parking facilities, private parking structures, or auto rental agencies where the costs of vehicle-column collision damage can be a major operating expense. To date, Park Sentry products are installed at facilities in more than 20 countries and five continents.
Address
16927 Detroit Avenue Ste.3
Lakewood 
44107
United States
Telephone
+1 216 228 3200
Contact Person
MJ Thomas
Marketing and Public Relations Manager