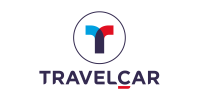 TravelCar
At TravelCar, we help airports and car park operators reaching to new online customers and connect with travelers through our booking platform and our network of 1,000+ travel players (airlines, travel agencies, tour operators, OTAs). Our technology and marketing expertise in the travel industry have seduced numerous airports such as ADP (Paris-CDG & Paris-Orly), Toronto, San Diego, Nice, Brussels-Charleroi, Lyon, Zurich to name a few.
As a global aggregator, we provide a wide range of parking products available over 63 countries and in 500 locations.

In 2019, PSA Group (owning Peugeot, Citroen and Opel brands) purchased TravelCar to develop the concept on a larger scale and diversified our range of mobility services.
Address
45 Rue de la Chaussée d'Antin 
Paris
75009
France
Telephone
+33 185090805
Contact Person
Nicolas Goutaland
Business Development Manager