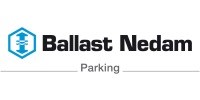 Ballast Nedam Parking
High-quality parking expertise brought together in a highly motivated team.
We design and build smart car parks, tailored to the client's specific requirements. With a strong portfolio of successful projects, we enjoy a unique position in this niche market. Within our own team, we have been combining a broad range of innovative ideas in the field of parking for years. And with great success, according to our clients. As part of our expertise, we initiate relevant developments. For example, we have developed a concept for modular, reusable parking garages (ModuPark). A significant step in working toward greater sustainability and cost efficiency. We are internationally acclaimed for the high-quality solutions we have developed in our demanding home market and are now bringing abroad. Solutions which are also of global interest for use in environments with special requirements, such as airports, shopping malls, and hospitals. We are part of the Renaissance Group.
Address
Straatweg 29a
3603 CV
Maarssen
Netherlands
Telephone
+31 6 512 568 04             
Contact Person
Frenk Prins
Commercial Manager