Hotel
Book your stay for the Airport Parking Network Event

Please be sure to book your stay in time to make sure there are still rooms available!

We recommend the following hotel for your stay during APNE 2017: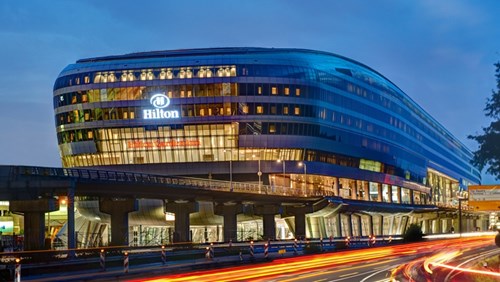 Hilton Frankfurt Airport
Find Hilton Frankfurt Airport in 'The Squaire', an iconic building above the Intercity Express (ICE) railway station and just 15 minutes from downtown Frankfurt. Get to Terminal 1 easily via our skywalk or hop on the A3 and A5 motorways. Take in history and events around town, or sip cocktails in our lounge and dine in our RISE restaurant.


The Squaire Am Flughafen, 60549, Frankfurt Am Main, Germany TEL: +49-69-26012000 FAX: +49-69-26012001 EMAIL: sales.frankfurtairport@hilton.com