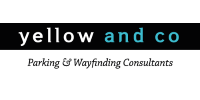 Yellow and Co
Yellow and Co is the leading traffic flow management consultancy, wayfinding designer and customer journey expert specialized in high attendance premises and car parks.
We have built specific expertise in parking rotation for high attendance premises including retail car parks where our traffic and mobility concepts have witnessed up to 20% extra daily traffic without building any extra parking spaces.
We optimize car park design, layout, flow distribution, and rotation to obtain free-flowing parking that reduces by up to 50% the time and the distances driven by customers during the parking process.
After extensive experience in the French market, Yellow and Co has industrialized its processes to expand its action throughout Europe and the Middle East.
No Parking, No Business: Bad parking, Bad business. Good parking, Good business.
For more information download our High Attendance and Retail Car Park Presentation: presentation.yellowandco.com
Address
4 Rue Neuve St. Germain
Boulogne-Billancourt
92100
France
Telephone
+33 1 46 21 89 50
Contact Person
Max Kordylas
CEO