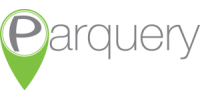 Parquery
Parquery can analyze images from any camera to detect vehicles and provide airport managers with real-time answers to the following questions:
1. Where are available parking spots in real-time?
2. Who leaves their vehicle for more than 2 hours? 3 hours? Or all day long?
3. When are peak hours/off-peak hours?
4. Where do visitors and customers park?
5. Are some parking zones more used than others? Optimization of dynamic pricing.
6. Where are possible traffic jams inside the car park area?
Address 
Technoparkstrasse 1
Zurich 8005
Switzerland
Telephone 
+41762342948
Contact Person
Andrea Fossati
Co-Founder and CEO