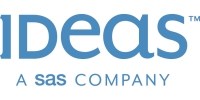 IDeaS Revenue Solutions
IDeaS Revenue Solutions works with airport car parks around the world to identify new opportunities to enhance and grow parking revenue, outperform their off-site competitors and improve their overall business performance. The advisory services team supports people and process alignment to ensure successful technology adoption and performance. Using IDeaS' leading automated and self-learning forecasting and car park revenue management solution, airports achieve an accurate demand forecast for each of their car parks – using advanced analytics to deliver optimal pricing strategies deployed in real-time to the online channels.
With optimized prices for every length of stay and arrival date generated automatically and using tactical override tools to provide exception controls where needed, the airport can successfully transform their parking revenue performance and drive better revenue.
IDeaS Revenue Solutions – an SAS Company, is a leading provider of pricing and yield management software, services and consulting. SAS is the leader in business analytics software and services, and the largest independent vendor in the business intelligence market.
Address
Europe, Middle East and Africa Headquarters
Wittington House
Henley Road
Medmenham
Marlow
SL7 2EB
United Kingdom
Telephone
+44 1628 490 100
Contact Person
Pauline Oliver
Business Development Manager