Airport Parking Network Event 2017
Welcome to Frankfurt Airport, Gateway to the heart of Europe!


With more than 60 Million passengers per year and an extraordinary variety of international flights, Frankfurt airport plays a vital role in connecting people, countries and businesses. Our claim "Gute Reise! We make it happen" reflects our ambition for excellent customer service and reliable processes.
Parking is an essential component of the airport mobility system and -for most customers- the first touchpoint at an airport. In terms of digitization the customer journey has expanded and the entry terminal of the car park is no longer the first touchpoint. Airports are now focusing on search engines, airport websites and disruptive technologies. Conclusively, the airport parking industry faces the biggest challenge in history, since the traditional skills and strategies are no longer sufficient for a sustainable and successful business.
Net-Working is the name of the game and Frankfurt Airport is delighted to host the 9th edition of the airport parking network event.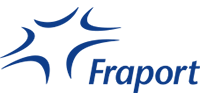 Best regards,
Gerald Krebs
Fraport AG
Senior Vice President Parking Management and Landside Traffic